SOUL KIDS
Essential life-skills Program for children
"SoulKids is 'Best in class' for life-skills" – Harper's Bazaar
Hi. I'm Julie

I have spent most of my life studying the mind-body connection and —  it's my mission to help children develop a positive mind-set and belief patterns about themselves, about what is possible and about what they can achieve.
Imagine how proud and delighted you will be as you watch your child step into the world, happy and confident, inspired to see their own unique skills and potential.
After studying under the guidance of Soul Kids founder, Vikas Malkani I am so excited to be able to bring this award winning program to Australia.
Soul Kids® is a Transformational Program that helps children realise their inner potential and abilities, and then gives them effective tools and techniques to create a life of their choice.
The "Soul Kids Magic" is in the carefully crafted games and stories that seamlessly weave the essential teachings about confidence, resilience, discipline and many more, in an engaging and fun way.
3 Secrets for Success & Happiness
Vikas Malkani wins 'TOP SPEAKER' award at Mega Success (USA)
Vikas's talk on '3 Secrets for Success & Happiness' at Mega Success in LA, USA in Nov 2017, was voted one of the best talks of the conference. Over 2500 entrepreneurs, business tycoons, millionaires, Hollywood stars and even billionaires attended, from over 71 countries. At the end of the 6 day event, with over 50 speakers presenting, Vikas was honoured with a TOP SPEAKER award.
INDIVIDUAL COACHING
All children need is love… and somebody who believes in them.
SoulKids® Coaching helps children grow through support and guidance on a one-on-one basis.
Through one-on-one attention and support, behavioural, emotional, social or mental issues can be targeted, thus providing an ongoing learning platform for the child.
The coaching process focuses on specific outcomes with joint responsibility – by the coach to motivate the child using specially designed SoulKids® coaching tools and with the child taking the ownership of action towards change.
The process is time bound and relationship based.
GROUP PROGRAMS FOR CHILDREN
Coming Soon!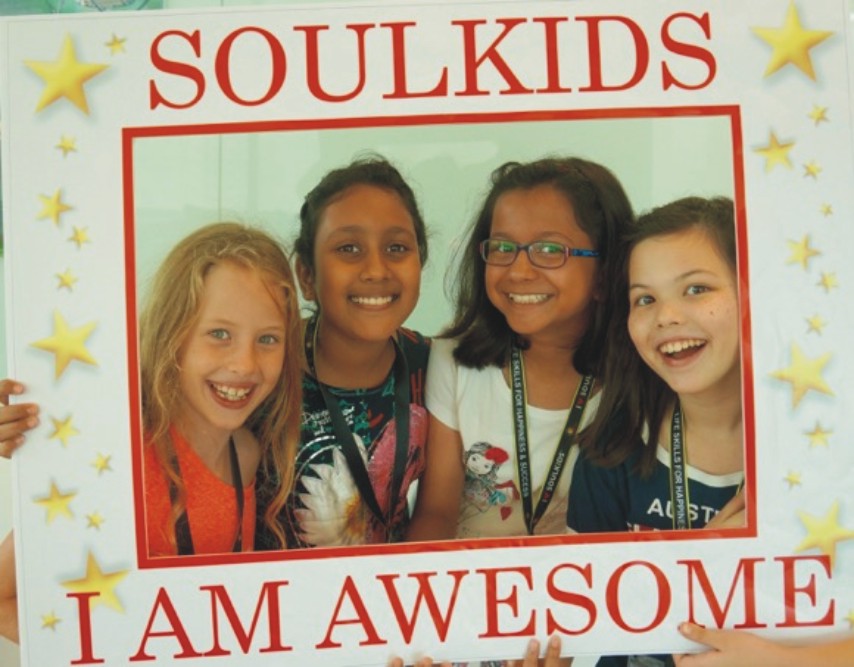 PROGRAMS FOR SCHOOLS
Coming Soon!