Tech giant Google learned that STEM skills are not only a top priority when determining the most successful teams.
Project Aristotle, released in 2017, showed that top employees have more than strong technical skills; they also have strong "soft" skill that makes them effective team members.
In fact, Project Aristotle showed that the most important factor is that team members "feel confident that no one on the team will embarrass or punish anyone else for admitting a mistake, asking a question, or offering a new idea."
We already know that the tech industry will continue to experience phenomenal growth. And more and more jobs outside the traditional tech field will include some need for those technology skills. The range of jobs will continue to evolve beyond programming and support.
According to Forbes, the top tech skills for 2018 include AI, design, analytics and coding. The need for tech skills is a given. Beyond those, though, "strong communication skills and adaptability" are very important.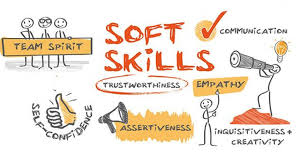 When it comes to finding people best suited to fill jobs in this field (projected growth is "12% by 2024"), companies will be looking for those people who have not only these hard skills but also the imagination to dream big and the interpersonal skills that help build strong teams, those skills like collaboration and problem solving.
Your child may not be joining the job market yet, but now is the perfect time to help them develop the skills that will serve them well in the future. No matter the field, it takes more than just academic prowess to be successful in life.
It takes the ability to work well with others, to be open to others' ideas, to embrace change.